LSB Active Member
LoneStarBoars Supporter
This is a project that I was involved with a few years ago. I was a pretty special one as it honored a friends Uncle who served in the Army during the battle of Attu Island during WWII.
I was on one of the knife forums one day and one of the makers was asking if anyone would be interested in working on this project. I volunteered being I had a personal connection also. I was stationed on Adak Island while in the Navy. Adak was were the attack was launched to reclaim Attu from the invading Japanese. Attu was the only US held soil on which the a battle was actually fought.
This is a rather long process and will post a couple of pages a day over the next week or so. Since the maker who wanted to do this project only did stock removal at the time, he needed someone to do the forging. I love forging and decided I would help out. What was going to happen is Andy, the originator of the project, was going to source some materials from Attu to use in the making of the knife. He contacted the US dept of interior and asked permission to acquire some artifact from the island. Permission was granted with a strict requirement that any unused material would be returned to the island. Andy then contacted the Commanding Officer in charge of the Coast Guard LORAN on Attu requesting some artifacts. Specifically some steel. We received a package of material a few weeks later. An exploded ordinance projectile and a rack of truck springs.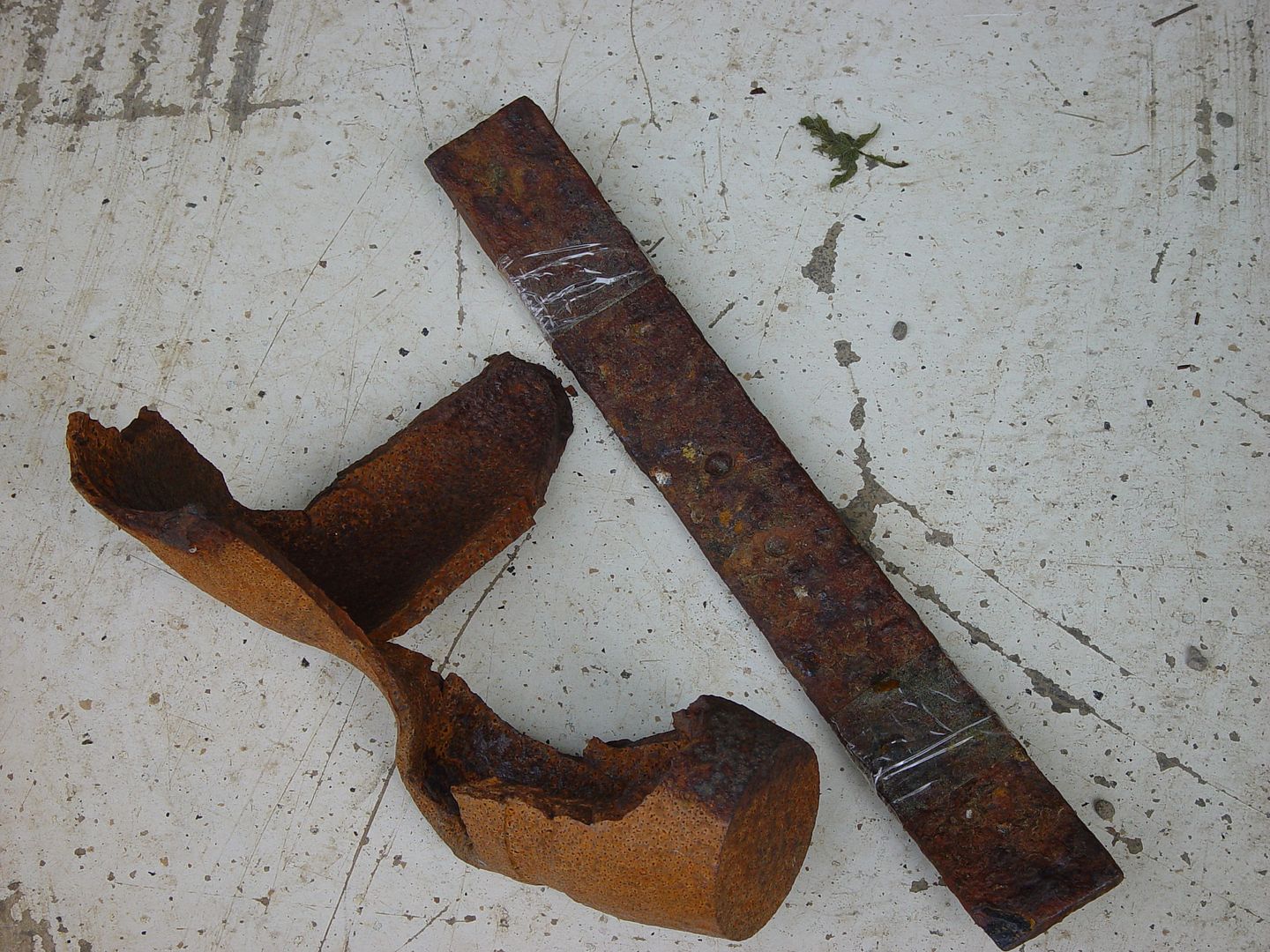 Well after a little research and testing we discovered the material would work for a knife blade and I got started.
Talk about pucker factor! This material could not be replaced. I could not screw this up!! So putting the shell into the bandsaw was nerve racking.
Shell cut into workable pieces.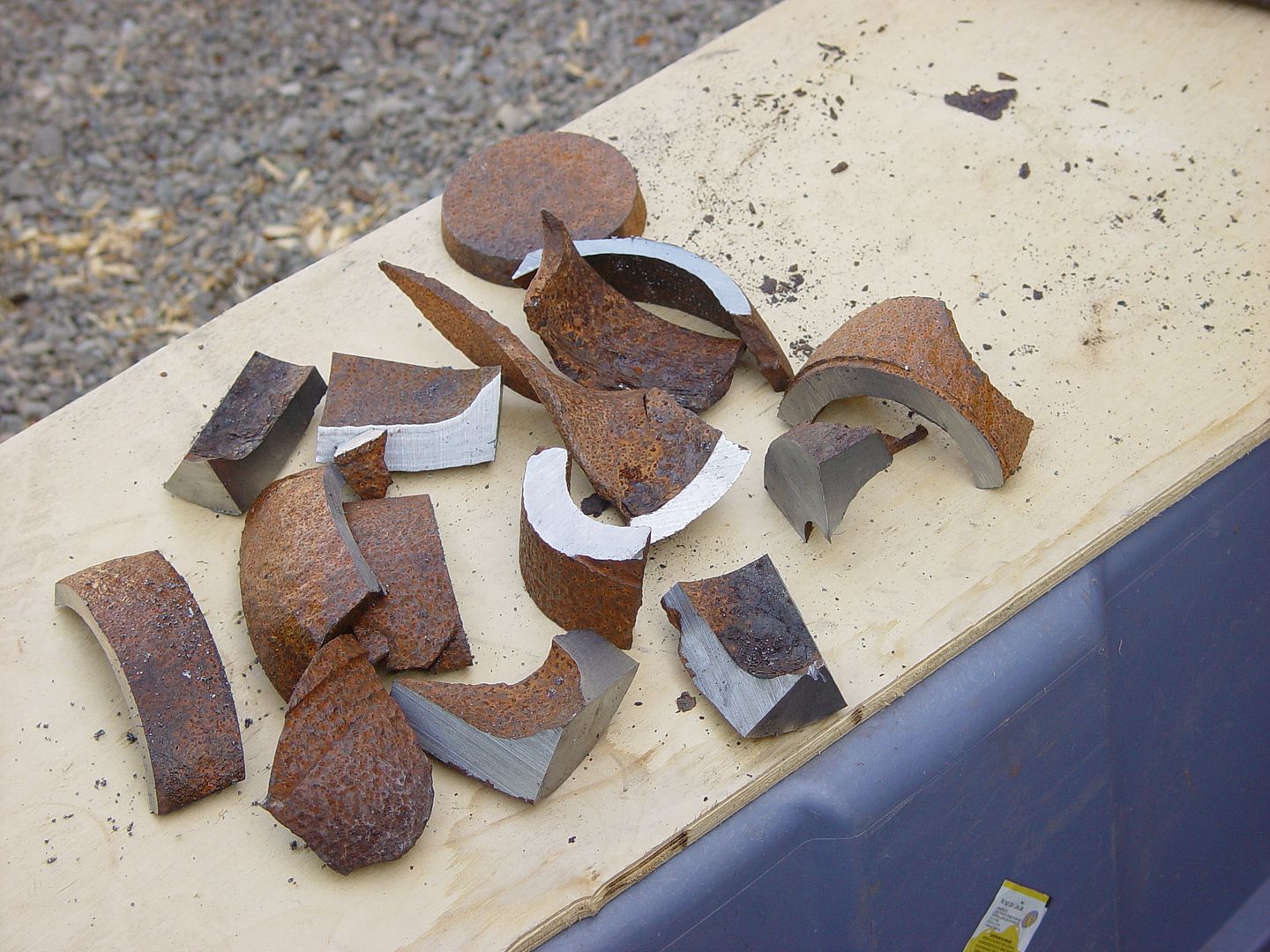 The disc form the base of the shell was saved to use for a display stand.
Now into the forge.
Now were cooking.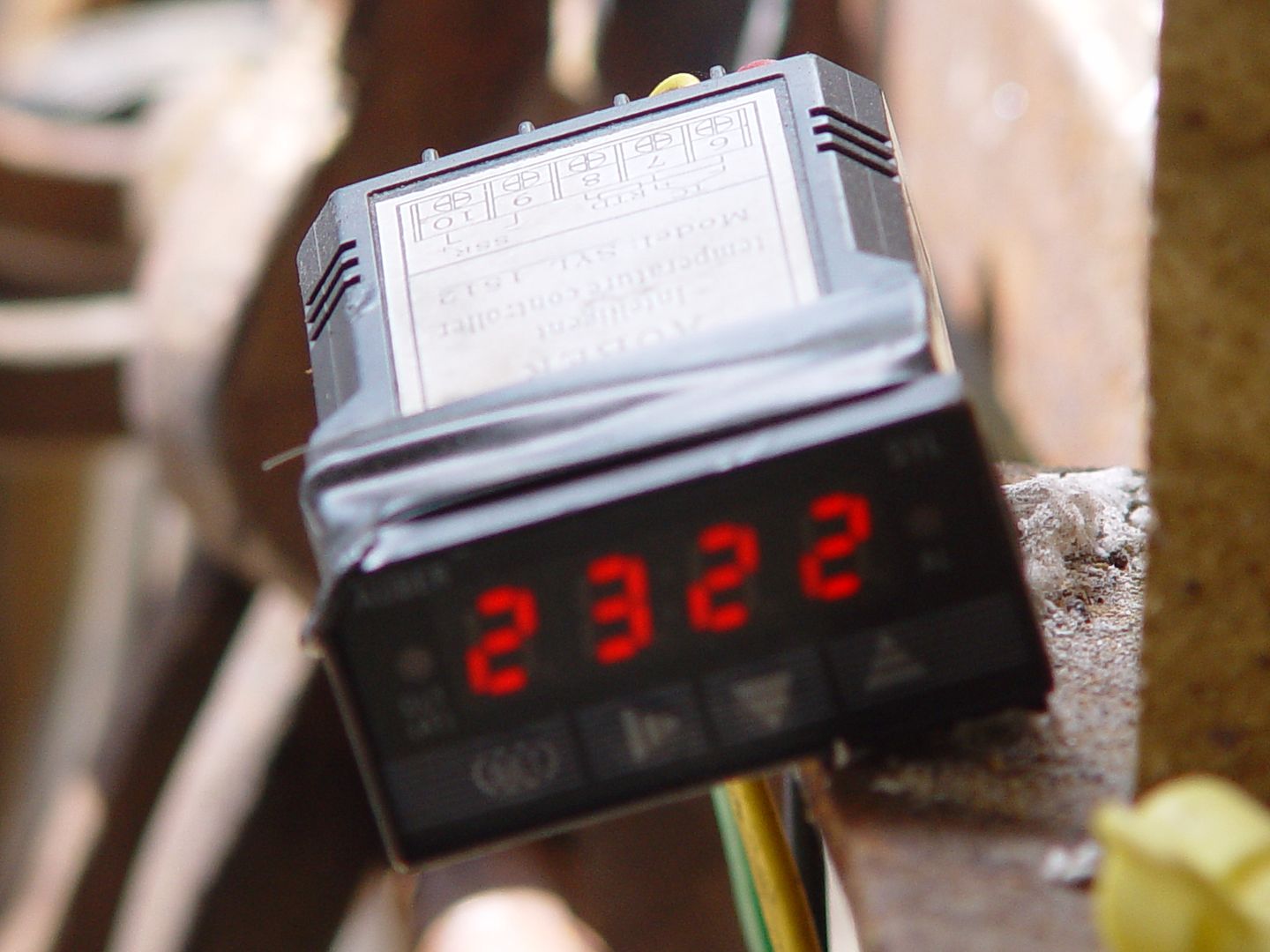 That's Fahrenheit folks.